Introibo....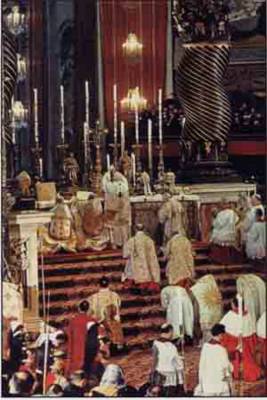 Absorb this image, snowflakes.... As a correspondent writes of the Tridentine fantasy shown here: "COUNT THE HATS on the ALTAR! Two mitres and one HUGE tiara! Is the altar a hat stand or the altar of sacrifice (we dare not use the term Lord's Table)?"
Suffice it to say, hats are not a triumph of
ressourcement
. Fixation on temporal dominion, yes. Authenticity, no.
-30-